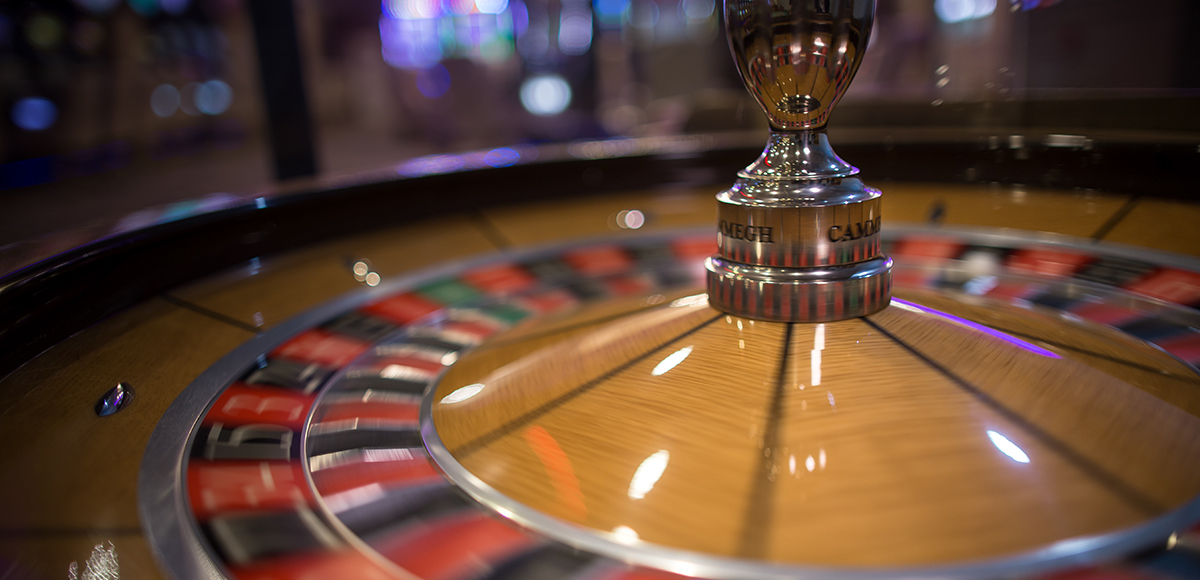 Players may bet even when the wheel and ball are spinning, and until the dealer calls "no more bets."
When the wheel and ball stop spinning, the dealer calls the number on which the ball stopped, and places a win marker on that number on the layout.
The dealer first gathers the losing bets and then rewards the winning bets according to the payout rate.
If the ball escapes from the wheel or if the game cannot proceed normally, the dealer may cancel the game.
No new bets may be made until all payouts are given for the previous round.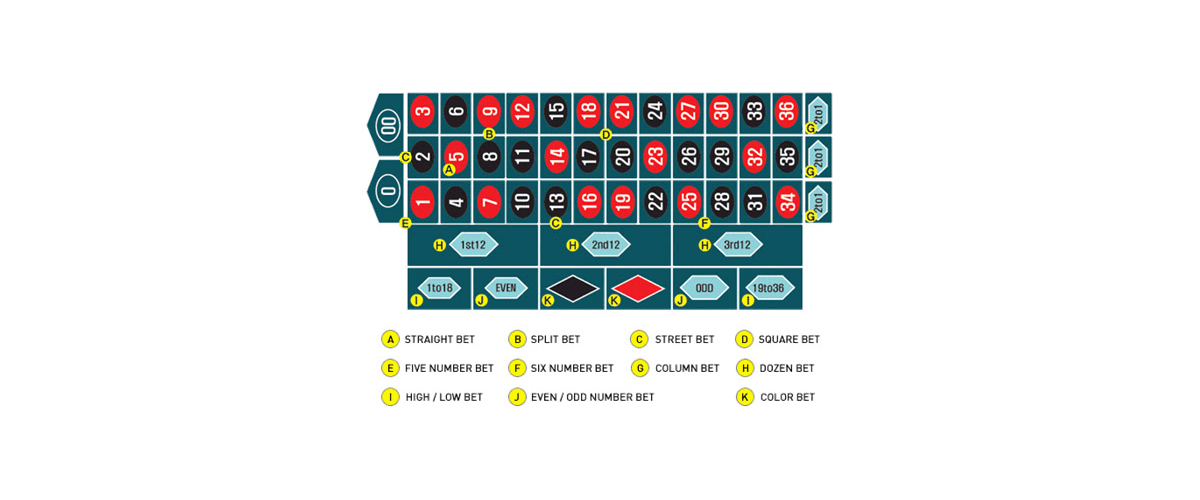 Play chips or money chips designated by the casino are used for betting. All bets in a bet must be placed in their proper positions on the roulette table.
After the dealer calls "no more bets," bets are not accepted and betting amounts are returned.
A. Straight Bet : Single Number Bet (35 to 1) A bet on one number
B. Split Bet : Two Number Bet (17 to 1) A bet on two numbers at the same time (including between 0 and 00)
C. Street Bet : Three Number Bet (11 to 1) A bet on three numbers at the same time
D. Square Bet : Corner Bet / Four Number Bet (8 to 1) A bet on four numbers at the same time
E. Five Number Bet (6 to 1) A bet on 1, 2, 3, 0, and 00
F. Line Bet : Six Number Bet (5 to 1) A bet on six consecutive numbers
G. Column Bet (2 to 1) A bet on a column line (twelve numbers) of the layout
H. Dozen Bet (2 to 1) A bet on the areas marked "1st 12", "2nd 12", and "3rd 12" on the layout. "1st 12" refers to 1 to 12, "2nd 12" indicates 13 to 24, and "3rd 12" refers to 25 to 36.
I. High / Low Number Bet (1 to 1) A "Low Number Bet" is a bet on 1 to 18, and a "High Number Bet" is a bet on 19 to 36
J. Even / Odd Number Bet (1 to 1) A bet on all even or odd numbers on the layout excluding 0 and 00
K. Color Bet : Red / Black Bet (1 to 1) A bet on all red or black numbers on the layout excluding 0 and 00